Vermont Golf - Vermont Golf Course Guide
Vermont Golf Packages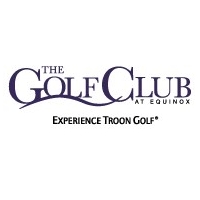 ~ Starting at $209

~ Inquire For Custom Package and Pricing
~ Inquire For Custom Package and Pricing
Jackson Hole Golf & Tennis Club is proud to partner with the leading hotels and resorts in Jackson Hole. For inquiries regarding current stay and play packages, please contact Grand Teton Lodging Company or the club directly for unique package opportunities.
Scotland Golf Vacations
Golf has been associated with St Andrews for hundreds of years. The first written record of golf in St Andrews dates from 1552: it is a charter, bearing the seal of the Archbishop of St Andrews, which confirms that townspeople had the right to play golf on the Links, which at that time were also used for activities such as football, livestock grazing and rabbit breeding! It is likely that golf had been played on St Andrews' Links long before that, as the sport was forbidden in Scotland by King James II nearly a century earlier, in 1457.
Recent Vermont Golf Videos