Brattleboro Country Club's Championships Season
By Tom Bedell
I'll be working and competing this year," said Dave Evans, the Brattleboro Country Club superintendent. Evans was referring to the Vermont Amateur Championship, coming up on July 5-7, which will indeed take place at his office, so to speak, on the BCC grounds. Evans made his way into the field during one of the four qualifying rounds held around the state in June.

Evans shot a two-over 73 at the Country Club of Barre qualifier on June 12 to finish as the runner-up to medalist Mike Coakley, one-under. Whether he had any tips from his brother, Billy, is unclear-Billy Evans is also a superintendent, serving the last 33 years at Barre. Just to keep it in the family, Mitchell and Troy Evans, Billy's sons, Dave's nephews, also qualified for the Championship day-and also work assisting their father at Barre.

Golf is in the blood of the Evans clan. Thelma Evans, Dave and Bill's grandmother, basically put the ball into play for the family. After her tennis knees gave out she took up golf in her late 30s, and with a vengeance, winning the women's club championship at the Rocky Ridge Golf Club eleven times.

Dave grew up in Northfield, Vermont and began working on the Northfield Golf Course grounds crew at age 15. He continued along the path down south in the golf and sports turf management program at Horry-Georgetown Technical College in Conway, South Carolina. He worked at several courses in the south, including helping out with some of the construction of the Nicklaus Design Course at Williamsburg National in Virginia.

Then married, and expecting, Evans and his wife, Jean, wanted to get back to Vermont to raise their family. In a masterpiece of good timing, Evans applied to the aborning Vermont National, which was looking for a Vermonter with Nicklaus construction experience. Bingo. He began there in July of 1997 and stayed for the next 23 years.

After a year off, working a farm that was in his wife's family, Evans decided he wanted to get back into golf. Jean said, "You can go anywhere you want. As long as it's in Vermont."

"After 23 years in [Vermont National's] private sector I was really looking for a more open golf course atmosphere. Brattleboro is exactly what I was looking for," Evans said.

The Brattleboro Country Club turned 108 on July 1, and thanks to Evans' work has rarely looked better. It was in fine shape last year for the Vermont Mid-Am Championship. This year it's the Vermont Amateur and in 2023 the Vermont Senior Amateur, quite a run of championship seasons for BCC.

Originally a nine-holer designed by Tom McNamara, the course was re-done by Wayne Stiles in 1930, leaving one McNamara hole untouched, the par-3 first. The grounds then patiently waited seventy years to become an 18-hole routing, native son Steve Durkee adding ten holes, and dropping the McNamara hole out of the rotation. (It's still there, though, for history buffs to ponder and charity outing participants to use for varied contests.)

The expansion left the then member-owned course with a heavy debt burden, but Jack Judge and his wife, Melanie Boese, came to the rescue in purchasing the course in 2014. Judge passed away the following year, but Boese has continued to burnish the course into a viable community asset. Next to her shrewd hiring of Evans, she was also able to lure Director of Golf Mike Zaranek back to the fold.

Zaranek was the Brattleboro head pro during the 2000 expansion, before an 18-year interregnum as head pro at Crumpin-Fox and Crestview Country Clubs, both in Massachusetts. He said, "In 2018 Melanie contacted me about coming back. I met with her and I thought, 'Why not?' And it's been great, like old home days. Melanie loves the game and wants the course to be a place for people to play and enjoy. It's all going in a great direction now."

Zaranek's direction was leaning toward hockey in his younger days, though growing up in Ludlow, Massachusetts he spend some time on the grounds crew at the Westover Golf Course, once open only to the brass serving at the Westover Air Force base (now the Westover Air Reserve Base; the course is now public, owned by the town of Ludlow). "I'd spend summer mornings doing maintenance, playing golf in the afternoon and hockey at night."

Zaranek says he played hockey at Elmira College before his body "wore out" and he turned more toward golf. (He neglects to mention that he's a member of Elmira's 100 Point Club and in 1986-87 led the team in points with 17 goals and 20 assists.)

After college he worked briefly as an assistant pro at Crumpin-Fox, before his first tour at Brattleboro. And he has game, earning the Vermont Chapter NEPGA Player of the Year Award in 1999. And though he missed the cut, he has a page in the PGA Tour website record book for his two rounds in the 1997 CVS Charity Classic at Pleasant Valley Country Club in Sutton, Massachusetts. After making it in as a Monday qualifier, Zaranek played a practice round with Tim Herron and two rounds alongside Frank Lickliter and Todd Demsey.

The Brattleboro Country Club has about 235 members but is fully opened to the public. There are extensive practice facilities and an onsite restaurant. Zaranek keeps up an active teaching schedule and will oversee five junior golf camps this season. He still loves playing-sometimes with Dave Evans. The pair teamed up with BCC members Jeff Houle and Wayne Wright to win the Vermont Pro-Senior event at Stowe Mountain Club last fall, capturing the low gross of 11-under.

Zaranek can't play in the Amateur, of course, but he will have a passel of Evans on hand to watch.


Revised: 07/05/2022 - Article Viewed 8,398 Times - View Course Profile

About: Tom Bedell
---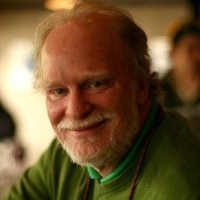 Tom has written about golf and golf travel for American Airlines' luxury magazine Celebrated Living since 1999, and for Travel & Leisure Golf, Golf Connoisseur, Virtuoso Life, Lexus Magazine, Acura Style, Tee It Up, American Way, The Met Golfer and many others. Before his first golf article, Tom had established his chops as a beer expert; as far as he knows he remains the only member of both the Golf Writers Association of America and the North American Guild of Beer Writers.
---
More Articles by Tom Bedell