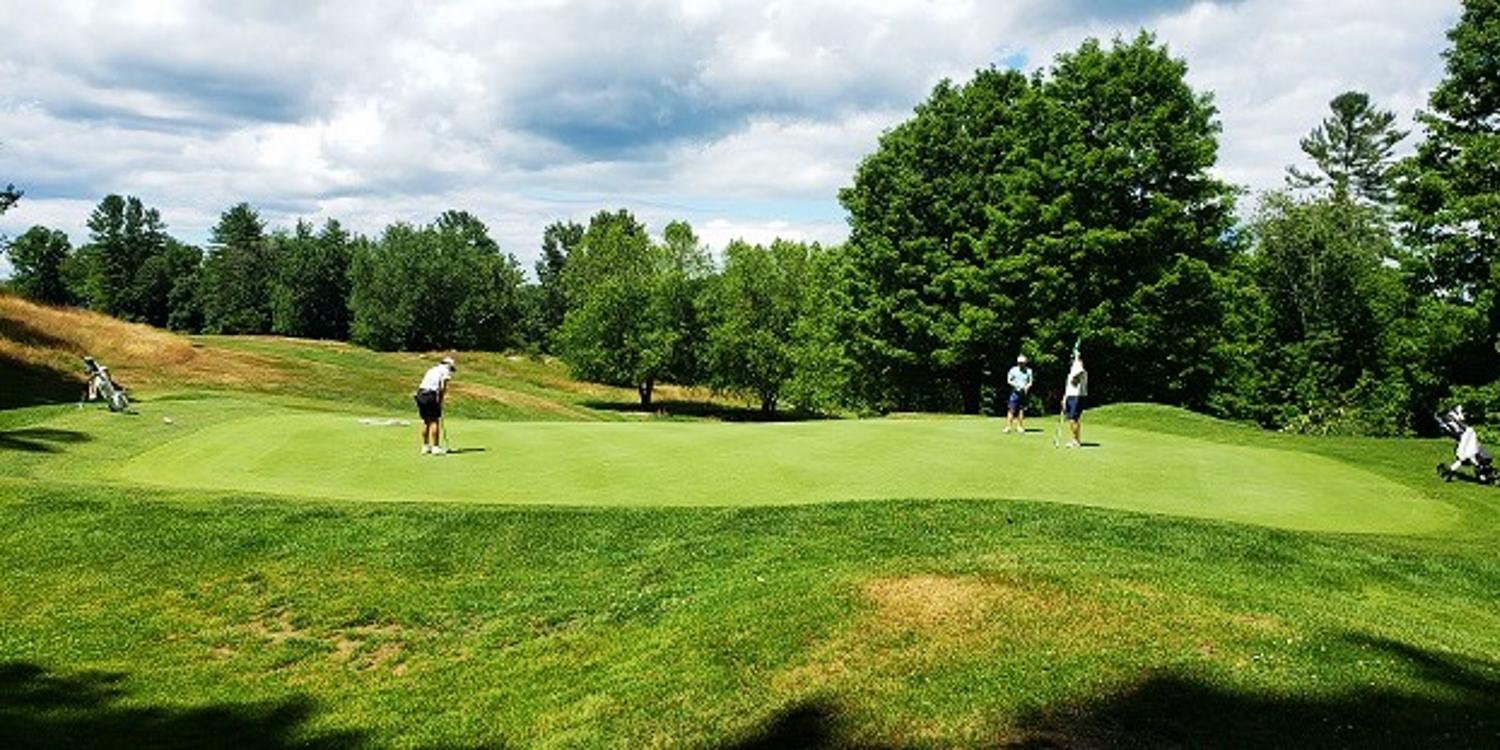 HALFWAY HOME AT THE 116TH VERMONT AMATEUR
By Tom Bedell
[July 6, 2022]-An expected afternoon rain arrived earlier than scheduled during the first round of the 116th Vermont Amateur Championship, the 102 hopeful players competing through on again-off again damp conditions at the Brattleboro Country Club on Tuesday, July 5.

Rain showed up again in the early going of the second round on Wednesday until the sun finally broke through, leaving the weather and the course in ideal condition, although with occasional brisk winds.

At the end of the first round, the recent (and frequent) Brattleboro Club Champion, Ryan Kohler, led the pack with a four-under 67. Only four other players broke par: Troy Goliber (Burlington CC), Nick Ojala (Rutland CC) and Jason Balch (Golf Club at Equinox) at 69, and Lucas Politano (Ralph Myhre GC) at 70. At age 62, Balch was easily the oldest player on the leaderboard; at 15, Politano the youngest.

Eight players finished at even par 71, including the defending champion, Bryson Richards (CC of Barre).

As the second round scores began rolling in the projected cut line moved from +6 to +13, or scores of 155 or below, the top 40 and ties moving on to Thursday's 36-hole final rounds.

By Wednesday's end Ryan Kohler held onto his top spot with a 69 to put him at six-under, but he was matched by Jared Nelson, who after an opening even par round did it all in one day with the day's best score of 65. Bryson Richards, also level par after Tuesday, almost matched Nelson with a 66, putting him one stroke behind the leaders, and five clear of Politano and Cory Jozefiak at even par.

Kohler, Richards and Jozefiak-who won the Mid-Amateur Championship last year at Brattleboro-played together the first two days, and a feature group they were. Jozefiak has played two straight level par rounds. Richards had one bogey to go with six birdies in his second round-three a side, including a tap-in on 17, an inch (or less) from an eagle.

Kohler had nine straight pars to open his second round before finally dropping a birdie putt on the par-5 tenth. His second shot went onto the back apron on the par-4 eleventh, one of the toughest holes in the state and certainly one of the most treacherous greens at Brattleboro. Kohler unleashed a wide, left to right downhill sweeping putt that somehow found the hole. Richards then had to sink a shorter version to save par, and save par he did.

Players were commending the course conditions and the work of Dave Evans, doing double duty as BCC's superintendent and as a contestant, along with two of his nephews, Mitchell and Troy Evans (sons of the Country Club of Barre superintendent Billy Evans).

The VGA tournament was a family affair for more than just the Evans clan. A band of brothers were among the happy few roaming the greenswards, including two unrelated sets of Richards brothers (Eugene and Stephen, Bryson and Riley).

They all had to contend with the 101-year-old Brattleboro course, set up at about 6,500 yards and clearly showing some sly fox teeth. Scores averaged 78.2 and 79.2 for the two days, or 4.7 and 5.9 over par. The eleventh hole, unsurprisingly, played the toughest, averaging 5.05 on Tuesday and 4.95 in the second round.

Forty-four players will have the pleasure of playing the hole twice on Thursday.


Revised: 02/07/2023 - Article Viewed 713 Times - View Course Profile

About: Tom Bedell
---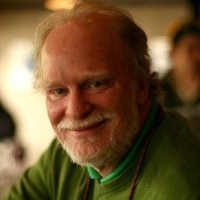 Tom has written about golf and golf travel for American Airlines' luxury magazine Celebrated Living since 1999, and for Travel & Leisure Golf, Golf Connoisseur, Virtuoso Life, Lexus Magazine, Acura Style, Tee It Up, American Way, The Met Golfer and many others. Before his first golf article, Tom had established his chops as a beer expert; as far as he knows he remains the only member of both the Golf Writers Association of America and the North American Guild of Beer Writers.
---
More Articles by Tom Bedell