Brattleboro Country Club
The First 102 Years
By Tom Bedell
History does not record when the first oath flew or who uttered it after a wayward shot at the Brattleboro Country Club. But the odds are good that it was on July 1, 1914, the day the course opened for play.

Players have been swearing or rejoicing over the grounds ever since, enraptured by the abundant pleasures and torments of golf. A newspaper report of the opening day called it, "...one of the most delightful outdoor gatherings in the history of local social life."

Traces have vanished of the earlier Wantastiquet Golf Club, a six-hole track established near the present layout in 1899. But golf was played here even earlier in 1894, about five miles away in Dummerston by then-resident Rudyard Kipling and his guest from England, Arthur Conan Doyle.

If Kipling and Sherlock Holmes' creator never played at Brattleboro, the 1913 U.S. Champion Francis Ouimet did. So did three-time U.S. Open runner-up Tom McNamara, who helped create the PGA of America and designed the 2,754-yard nine-hole BCC course.

Wayne Stiles redesigned the nine in 1930, retaining one hole from McNamara's routing, the first, a 200-yard plus par-3. And that's pretty much the way the course remained for the next 70 years, until Vermont native Steve Durkee's design expanded the course to 18 in 2000.

That took McNamara's hole out of play, though it has been preserved for practice, occasional use during charity tournaments, for autumnal play on the Stiles' nine, and as a bit of a museum piece. According to Kevin Mendik, who wrote The Life and Work of Wayne Stiles with the late Bob Labbance, "It may well be the only Tom McNamara-designed golf hole in the world that still exists today."

Durkee's design added ten fresh holes and kept all of Stiles' intact, a smart move since they never lose their appeal, for the simple reason that Stiles was a master from the so-called Golden Age of Golf Design, even if he seldom gets credit for it.

The course now begins with eight Durkee holes, segues to four by Stiles, weaves in two more by Durkee and closes out with a quartet by Stiles. The differences in design were distinct in 2000; if less so in the ensuing years, there's still a nice yin yang of contemporary and classic at Brattleboro, and for those traveling into Vermont from the south the state couldn't present a better opening act.

As I wrote in The Met Golfer a number of years back, "The front nine...has some opportunities for scoring and is certainly more contemporary, while the return trip offers some memorable long par fours.... Despite their distinct characters, the two nines blend together well into a cohesive, 6,533-yard track that is eminently walkable...."

Indeed, the course is long on variety as well as challenge, with a constant interplay of short and long holes, elevated tee shots and daunting uphill treks; there's one potentially drivable par-4 and admirably different par-3s, all in routinely superb conditioning with pleasing views at every turn.
When Stiles redid McNamara's route in 1930 the construction went well over budget. Finances became so strained in the late 1930's that slot machines were installed in the clubhouse.

So it was with the purchase of land for the ten new holes and the expansive practice range which debuted in 2000. The ensuing debt became an albatross, and not of the golfing kind. Nonetheless, the course reputation soared, and it subsequently hosted numerous Vermont championships for men, women and juniors, as well as qualifying rounds for the USGA Men's Amateur and the USGA Men's Senior Amateur tournaments.

The club was privately purchased in its centennial year, but remains open to public and member play. A renovation of the clubhouse and dining facilities is being unveiled early in the 2016 season. The slot machines are unlikely to return.

<<<>>>

Course Fact Sheet:
-- Brattleboro Country Club, Senator Gannet Drive, Brattleboro VT 05361; 802-257-7380; www.brattleborocountryclub.com
-- Fifteen minutes from the Massachusetts border
-- Opened July 1, 1914
-- Redesigned 1930
-- Expanded to 18 holes and rerouted in 2000.
-- Privately owned but open for public and member play.
-- Eric Sandstrum, PGA Professional; Phil Rollins, Superintendent.
-- The course measures 6,533 from the tips (71.1, 126 slope), 6,073 from the regular tees (69.1/122), 5,051 from the forward tees (64.2/112 for men; 69.8/114 for women), playing to a par-71.
-- Two practice greens, extensive driving range, fully stocked pro shop, Fairway Tavern kitchen and grill, banquet facilities.
-- To arrange a tee time contact the pro shop at 802-257-7380.

Revised: 04/26/2016 - Article Viewed 32,587 Times - View Course Profile

About: Tom Bedell
---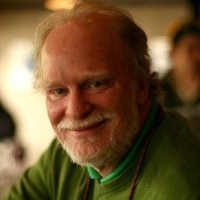 Tom has written about golf and golf travel for American Airlines' luxury magazine Celebrated Living since 1999, and for Travel & Leisure Golf, Golf Connoisseur, Virtuoso Life, Lexus Magazine, Acura Style, Tee It Up, American Way, The Met Golfer and many others. Before his first golf article, Tom had established his chops as a beer expert; as far as he knows he remains the only member of both the Golf Writers Association of America and the North American Guild of Beer Writers.
---
More Articles by Tom Bedell